Champion blood lines from a trusted breeder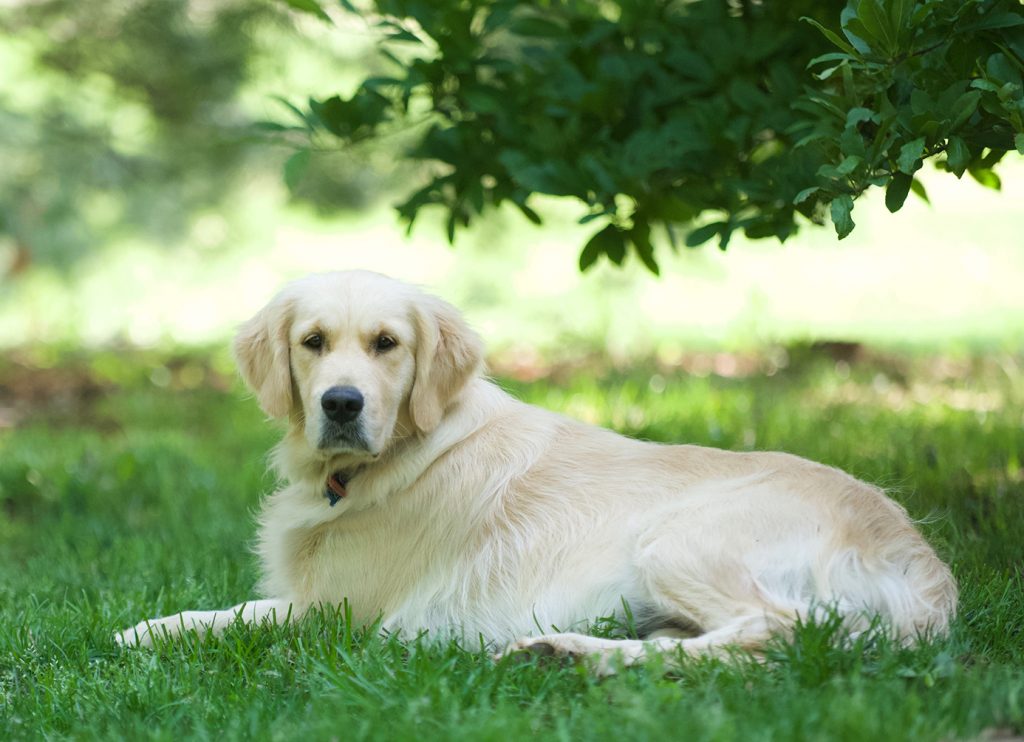 There are many things to look for when buying a Golden Retriever puppy. Many puppies are raised in undesirable conditions or left to fend for themselves with little interaction or love. That is heart breaking to us! We believe that Golden Retriever puppies and their mommas deserve a lot of love, time and attention. If you have ever had a Golden, you know that they are happiest when they are with their people. For this reason we keep our breeding program small. Our goldens are pets first. They are never kept in a kennel and spend a lot of time by our sides. We believe that if our momma's are happy the babies are happy too.
The litters of Greta and Kate mark our sixth generation of puppies. We know very well how our puppies turn out. Our puppies have championship blood lines from 6 separate countries. That makes their gene pool and health clearances phenomenal! You can expect a beautiful, healthy, very smart dog with therapy soft fur and blocky heads. They are devoted and loyal with very fun personalities!
While environmental factors can play a big part in the health of your golden retriever you can be sure that we have done our best to ensure your puppy gets the best possible start in life. All of our personal adult goldens have lived past 12 years old with several living to be 16 years old.
How do I meet the breeder and litter?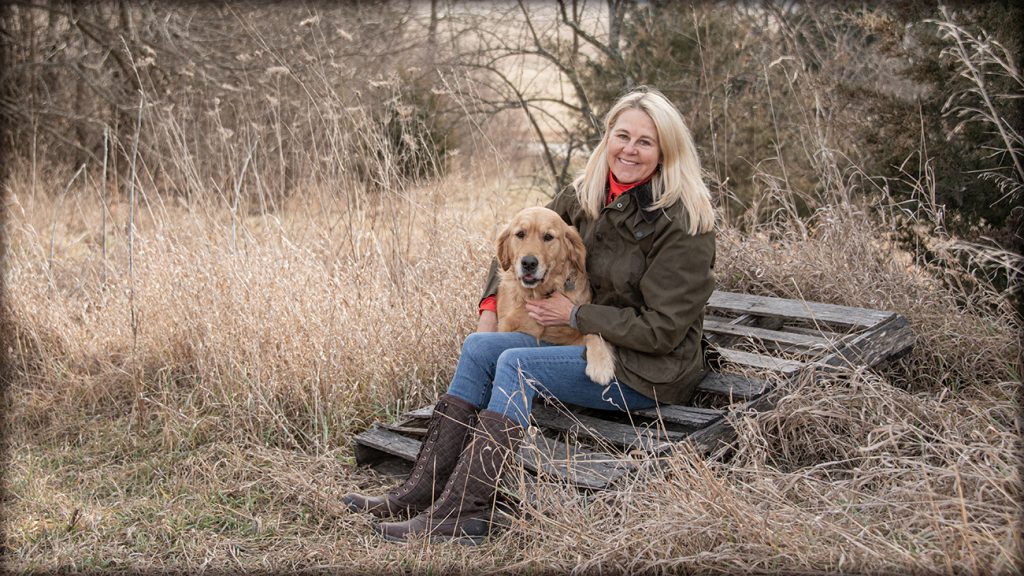 We are very happy to have people come visit and meet us and our momma dogs before the puppies arrive. Once the pups arrive we don't allow visitors until the puppies are ready to go to their homes somewhere between 7 and 8 weeks old.
When the puppies are born the momma's are very focused on taking care of their pups, are often still bleeding and tired and not their most beautiful selves. We don't want to make our momma's uncomfortable by allowing people that they don't know coming by when they are not at their best. We also do not want to expose the puppies to outside germs that may wander in on peoples shoes... while they are tiny.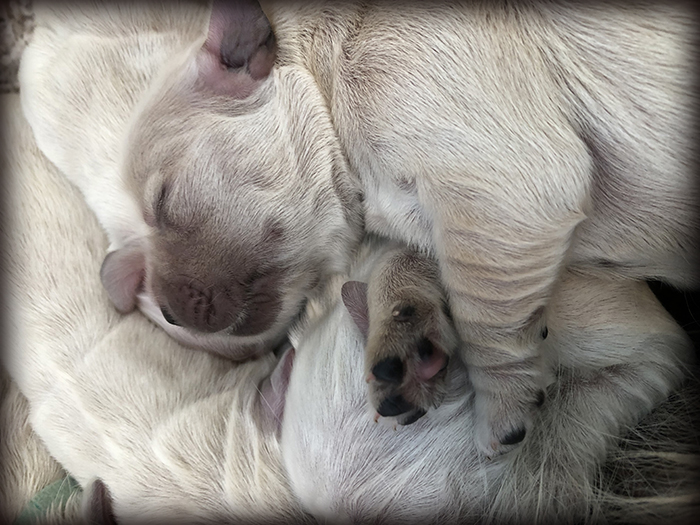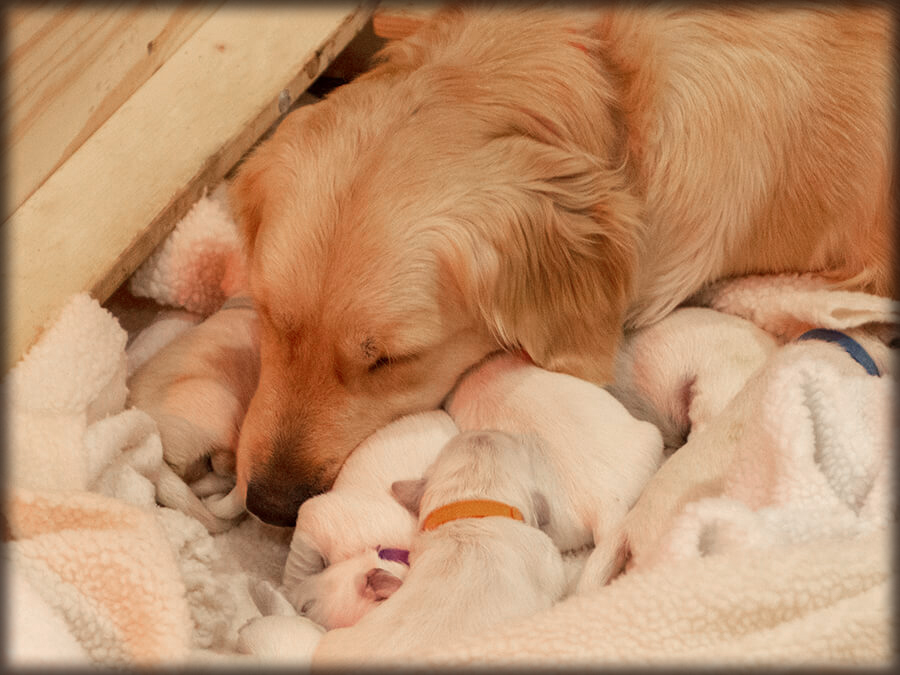 Once the puppies are three weeks old we are spending most of our day keeping things clean ( the pups start eating wet puppy food and make big messes ) we are beginning to teach puppies potty training, beginning manners, and pre therapy work so that we can give the puppies a great start for their new families. This takes a lot of time and we are usually focused on doing the best for the pups and momma's. Puppies change daily at this stage and will not look or act like they will when you take your puppy home between 7 and 8 weeks old so getting an early look really does not help in deciding which pup you would want. We try our best to send weekly pictures to our clients so that they can see how the litter is growing and changing.

The day you meet your golden retriever puppy and what to expect.
Puppy Take Home Day
Puppy take home day is a very magical day full of laughter, happy tears, furry kisses, and all kinds of fun! Here at Simply Golden Puppies we believe that the puppies should have a say in who their forever homes will be. Almost always it seems like the puppy picks its people. We schedule you to come one at a time in order of your deposit to spend up to two hours with the group of pups. When the match is made you will take your puppy home with you and the next family will arrive to choose their pup. We have very good matches this way. We are there to help in any way we can and to share our insights on each puppy.